How to be a Successful Freelance Programmer
1st of June
Freedom and flexibility are two perks that people in the workforce crave for these days. If you have been desiring the same lately as a programmer, becoming a freelance programmer is something that is most likely to impress you in a lot of ways.
Whether you like to be your own boss, work in your own schedule, or choose your clients on your own terms, there are many lucrative features associated with being a freelance programmer.
Moreover, the job availabilities and earning potential for freelance programmers are highly favorable, which makes your transition completely worthwhile.
Why Should You Become a Freelance Programmer?
Firstly, the financial benefits that comes with becoming a freelance programmer is one of the most appealing aspects of the transition. While you can certainly expect to earn a good paycheck freelancing, your earning potential only furthers when you are an expert in a niche category.
In simple words, the more expertise you have as a programmer, the higher will be your earning potential.
Furthermore, as a freelance programmer, you get the ability to set the pricing for your services, and demand for more money based on your level of expertise, and chances are, your payoff will be bigger that what you get when working for a company.

There is more good news. According to the new data gathered by The Knowledge Academy, an online training courses provider, and Glassdoor reveal that there will be over quarter million new software developer jobs created in the US alone in the next seven years.
Therefore, as a skilled programmer, all you need to do at this point is learn to develop and maintain a clientele of your own.
Becoming a Successful Freelance Programmer
✓

Keep Your Knowledge Updated

The basic requirement to be a successful freelance programmer is to keep your knowledge updated by learning new programming languages and technologies according to the changing trends in the industry.

Not just that, you should also try and learn as many programming languages as you can in order to be able to take up more jobs from different clients, thus expanding your reach right from the start. Start with those languages that are in demand.
✓

Improve Your Communication Skills

Of course, your expertise in programming speaks volumes when it comes to acquiring clients. But, like with any other job, proper communication skills are extremely essential here as well.

This is because of the fact that being a freelancer requires you to be more people-focused, where you will have to convince your prospective clients to hire you for their requirement and pay you specific amounts in return for your services.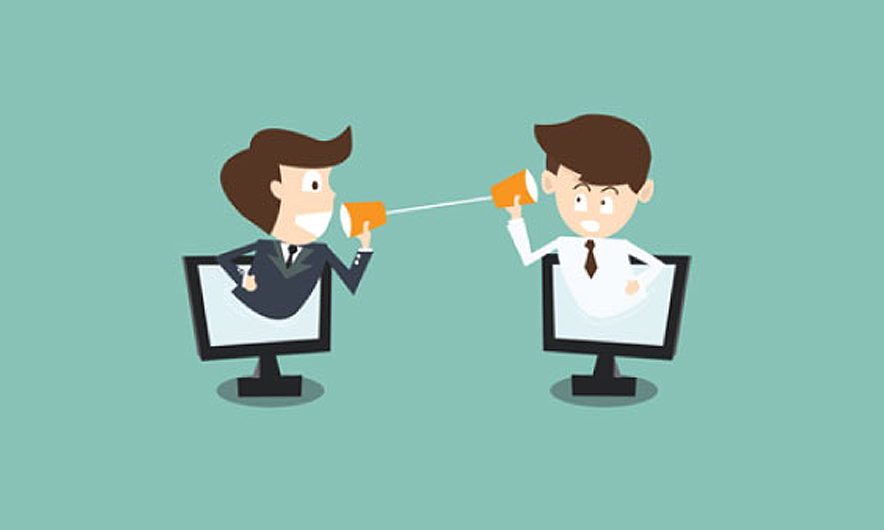 Also, you should be able to gather proper job description from the client in order to deliver the desired result. And throughout the project, you will have to communicate with them regularly updating them on the work progress.
All of these steps together will give the client a confidence on you and your work, making them want to hire you for their future requirements as well.
✓

Have Some Basic Rules

In order to be a successful freelancer, you need to have some basic rules. One of the first and most important rules is to decide on a fixed schedule and stick to it at all times.

Next, have a basic pay rate based on what you can deliver and never change it for anyone. Also, before signing up for a project, set some boundaries with your clients on matters such as weekly schedules for meetings or phone calls, deadlines, and more.

Remember to also decide what can and cannot be done for the agreed budget.
✓

Know and Understand Your Target Client Base

Knowing and understanding their target audience is crucial not just for brands and marketers, but even for you as a freelance programmer. To be a successful freelance programmer, you need to first establish your target client base and learn the exact type of services they are looking for.
This information should be inclusive of the gender, age, industry, location, job title, and other similar aspects of your target audience. Gathering these details will help you communicate and connect with your audience via different sources, such as email, YouTube, social media, etc.
✓

Market Yourself

Regardless of how skilled and experienced you are in programming, you can get hired by clients only when they get to know what you can offer. This is especially the case when you are just starting out as a freelancer, because you will have to build your clientele from scratch, and this requires you to market yourself.

Because you are trying to become a freelancer, this job of marketing yourself is made much easier by the internet, more specifically, by freelance websites.

Websites such as Freelancer, Upwork, etc. are great online resources you can make use of to find new clients and new work and gain that initial ground you require.
✓

Stay Focused and Motivated

Yes, being a freelance programmer will be beneficial to you in a lot of different ways, from being able to work whenever and wherever you want to choosing your projects and clients on your own, and hence highly satisfying as well. However, in order to reap the benefits constantly, you need to remain focused and motivated. This helps make sure that you never run out of work.

Like any other job, being a successful freelance programmer is not easy as well. But, if you have what it takes and you remain focused and motivated, you can definitely enjoy the perks that come with it.